The Rainbow Connection Receives Top Award from Charity Navigator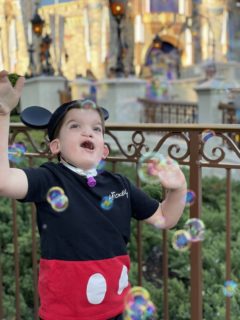 The Rainbow Connection's (TRC) strong financial health and commitment to accountability and transparency have earned it a 4-star rating from Charity Navigator, America's largest independent charity evaluator. This is the tenth consecutive time that The Rainbow Connection has earned this top distinction, an honor only 3% of all charities across the United States achieve.
"The Rainbow Connection's exceptional 4-star rating sets it apart from its peers and demonstrates its trustworthiness to the public," according to Michael Thatcher, President & CEO of Charity Navigator. "Only a quarter of charities rated by Charity Navigator receive the distinction of our 4-star rating. Based on its 4-star rating, people can trust that their donations are going to a financially responsible and ethical charity when they decide to support The Rainbow Connection."
Since 1985, The Rainbow Connection has been granting wishes for Michigan children with life threatening illnesses and providing support services to wish families in need. Although a lot has changed over the 37 years since the organization began, the magic of a wish continues to provide hope and joy to Michigan children. Over 3,900 wishes have been granted by The Rainbow Connection, which include wishes to Disney World, shopping sprees and celebrity meet and greets.
Click here to read more about wishes that have been granted by The Rainbow Connection.