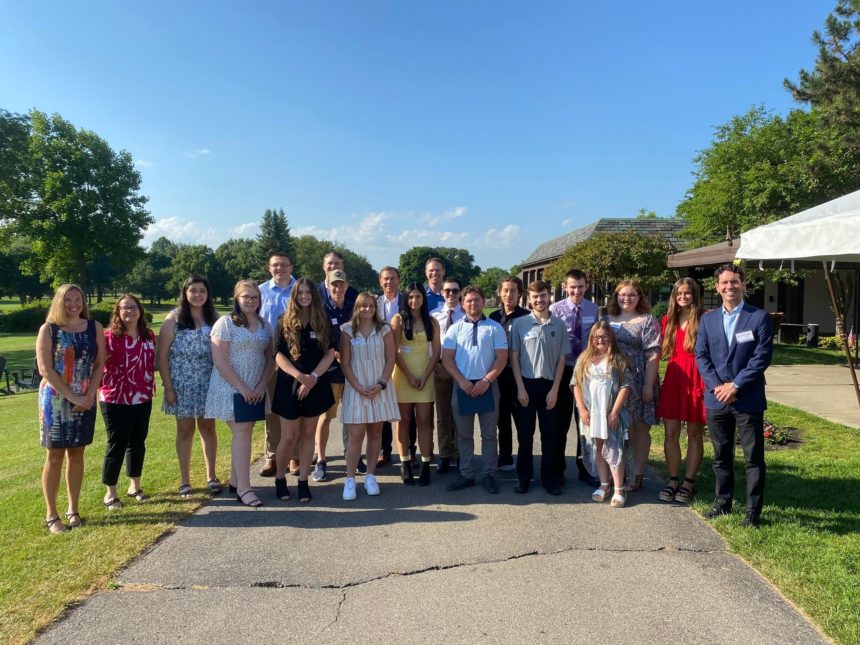 The Rainbow Connection offers a competitive scholarship program to our wish recipients annually. This program was established by The Rainbow Connection and the Scholarship Committee to support the educational goals of our wish recipients. Each year, scholarship recipients are celebrated at the Scholarship Breakfast at Dearborn Country Club. The Rainbow Connection is proud to have provided twenty $1,000 scholarships to wish recipients for the 2022-23 school year.
Applications will open for the 2023-24 school year in April 2023.
What are the application requirements?
Must be a Rainbow Connection wish recipient with a high school diploma or GED equivalent (or currently in last semester of completion)  
Complete an online application (will be available in April 2023) 
Must include last semester's transcripts (may be unofficial) 
Awardees must accept their award in writing within 10 business days of receiving their notice. 
If you have any questions about the Scholarship Program, please e-mail Rebecca at rmartines@rainbowconnection.org