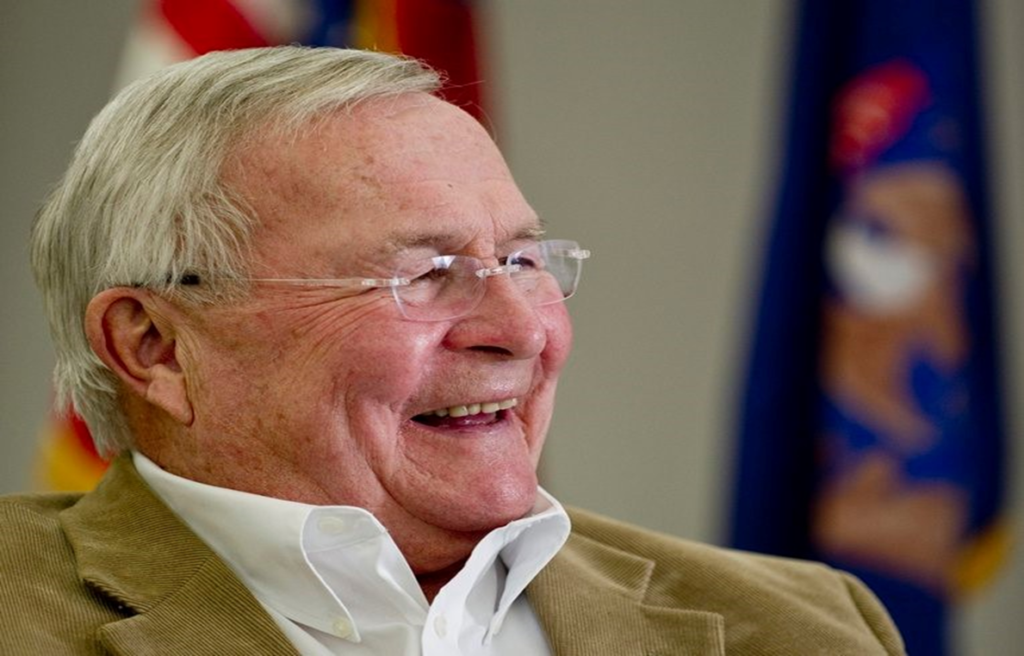 Our founder, L. Brooks Patterson was the founder and the heart and soul of The Rainbow Connection. Brooks was such a motivated individual who was able to turn a heartbreaking tragedy into something beautiful. His efforts have been incredibly successful to this day, since establishing The Dobson Open and The Rainbow Connection. Patterson served 26 years as Oakland County Executive. This professional journey of his began in 1972, when he was the Prosecuting Attorney for Oakland County. He later decided to take a break, and refocus his efforts on practicing law and starting his own firm. 1992 saw Patterson preparing to fill the vacant position as Oakland County Executive. Patterson used to say that if someone had told him he would work for the Oakland County government for that long he would have called them crazy, but he enjoyed every day of it.
The very first Rainbow Connection Wish Child in 1985, John, will always hold a special place in Brooks' memory as well as The Rainbow Connection. John was from Detroit and wanted to meet The Champ, Muhammad Ali. One day when Ali was in town, The Rainbow Connection contacted him and asked if he would come to the hospital to visit John. The day that Ali visited, the excitement in the hospital spread from John's family to the nurses and doctors involved. Brooks remembers the great boxer's visit fondly: "[He] came to the hospital and visited with the child and shadowboxed with him… Ali was quite generous with his time."
Before his passing in 2019, Patterson was impressed by how much The Rainbow Connection had grown and expanded over the past thirty-eight years. Brooks was proud of the charity's strong foundation, excellent fundraising efforts, supportive Board, dedicated volunteers and passionate staff. Due to all of this, Brooks knew that The Rainbow Connection would continue granting wishes for years to come. The Rainbow Connection is holding firm to what Brooks believed, and we know he is smiling down as we continue to grant wishes and keep his legacy alive. Brooks was our founder, our mentor, our leader and our friend. The Wish Children always came first in his eyes, and we will always follow his lead.