Abrahm's Disney World Wish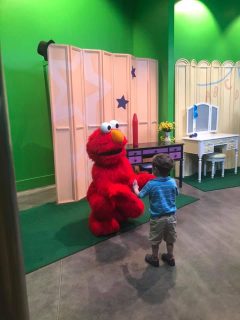 Abrahm, age 3, wished to travel to Disney World with his mom, dad and big brother, Sam. His wish came true this February when the family got to go on their first ever trip together. Abrahm LOVES Sesame Street and couldn't stop smiling when he met Elmo and Cookie Monster at Sesame Street Land!
His mom, Kristina, describes their trip, "The most magical part for me was how I was finally able to let go of my constant worries and fears surrounding our son's congenital heart defect, hydrocephalus and epilepsy. I wasn't constantly questioning his coloring, if his oxygen stats were low, if we were tiring him out too much…we just LIVED!"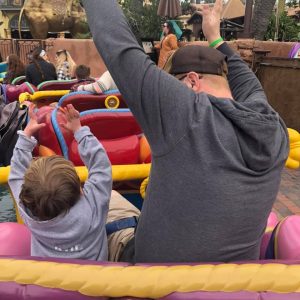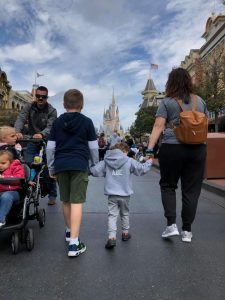 Another highlight for the entire family was visiting the beach. For most of the time, Abe and mom sat in the sand, scooping and throwing it. Every time, Abrahm would shout "Ker-plunk!" "Seems simple but it was magical" says Kristina.  When asked about her favorite moment, Kristina says "The best parts are things I can't really show – seeing Abe doing things independently with so much pure joy. Noticing his brother Sam smile and laugh like he hasn't in a long time."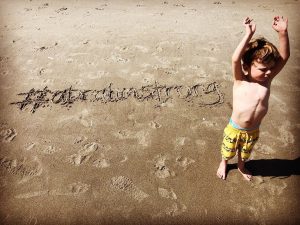 To learn how to get involved with The Rainbow Connection and see more wish stories, follow us on Facebook @RainbowConnectionMichigan.