A Wish and More: Ashley's Journey to Disney World!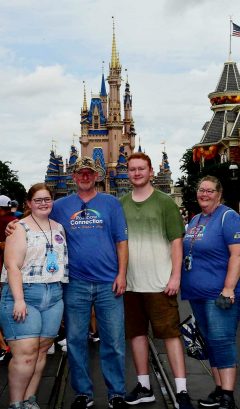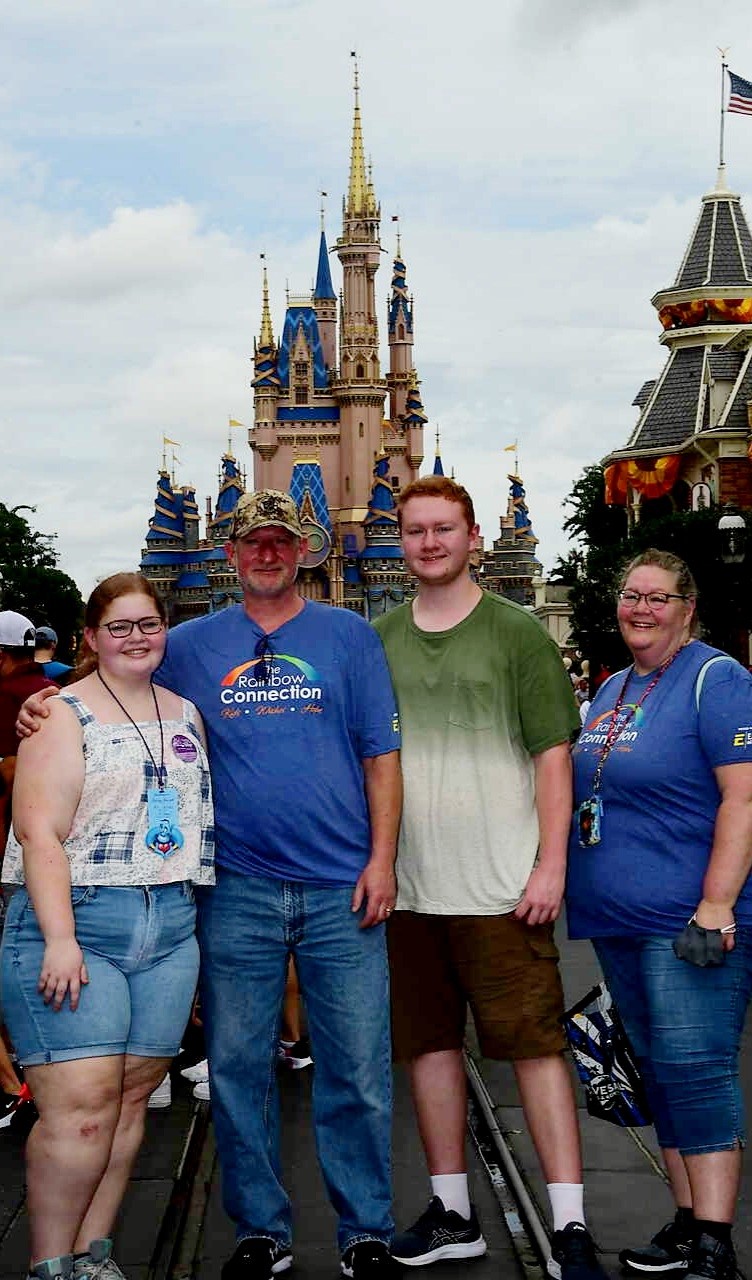 The Rainbow Connection competitive scholarship program awards $1,000 to exceptional wish children as they pursue higher education. Ashley, a 2021 TRC Scholarship Recipient, reflects on her experience since she first met with The Rainbow Connection.
The Rainbow Connection (TRC) has impacted my life in so many ways beginning with the first time I met Ingrid, my Wish Director. I'll never forget that day, it was right after Christmas and I was beginning my second round of chemotherapy and was very sick. Ingrid told me I was eligible for a wish and for a moment I forgot I had cancer, there were so many possibilities. After some thought I chose to go to Disney World: the happiest place on earth.
My name is Ashley and I was fourteen when I was diagnosed with Hodgkin's Lymphoma. My life before cancer revolved around school, friends, clubs, soccer, choir and dance. My life changed instantly. I was out of school for most of my freshman year while I went through five cycles of chemotherapy and fourteen radiation treatments. My wish was on my mind while I fought through this cancer and I had something to look forward to once I was healthy.
I beat the cancer and it was time to celebrate and regain my life but the side effects took over my body. My walking became difficult and my muscles became weak. Eventually, I was diagnosed with Peripheral Neuropathy which was induced by the chemotherapy and lost the ability to walk. My Disney wish was temporarily put on hold and physical therapy began. Treatment was though but eventually my baby steps turned into strides until eventually I could walk short distances while wearing braces. TRC was by my side the entire time. They sent me "happy packs" when I was feeling defeated, e-mailed and called to check-in. TRC was a huge part of my recovery and gave me a reason to stay focused and regain my strength to walk.
TRC's Walk for Kids, a 5k walk supporting sick kids was held in Fall of 2019. My family and friends created "Team Ashley" on my behalf and raised money to support granting wishes. I was becoming stronger every day and decided I wanted to try to walk some of the course. I put my braces on and began walking. I did it! We were the last team to complete the race, but I completed the entire 3.1 mile walk. I can still hear the cheers of everyone surrounding the finish line.
TRC has proven to be more than just an organization that grants wishes for sick kids. It also supports the families that are coping with hardships. One thing I learned from my diagnosis is that cancer affects the entire family. We struggled financially because my parents missed work to be by my side while I was in the hospital, receiving chemotherapy, surgeries, appointments and therapy. TRC was there to help my family when we needed it most, whether it was a utility bill, groceries or Christmas parties and presents or an afternoon of fun activities.
Four years later, I am a senior in high school and thriving, physically, mentally and academically. We made it through the pandemic, I'm back in school, preparing to graduate and my Disney World wish is finally going to come true this summer. I'm still in therapy, but look forward to being able to walk every single park in Disney World. I cannot think of a better way to put my high school years behind me and prepare for my future as I plan to go to Saginaw Valley State University to become a Nurse.
Ashley's wish came true this month and she had a blast celebrating all her accomplishments before she starts her freshman year of college! We are very excited to continue to support Ashley through her education and wish her, along with our other recipients, the best of luck in their academic year!