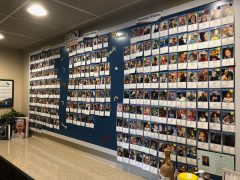 This has been a very busy year at The Rainbow Connection as we continue to meet with wish children, plan their wishes and get to see their dreams come true! So far in 2021, 113 wishes have been granted and we are looking forward to granting another 40 wishes before the end of the year!
At The Rainbow Connection (TRC), our focus is on the wish children and their families, each child's special wish and our ability to make them come true. Once in a lifetime wishes give children the ability to dream the impossible! Since we began this mission, no child in need of a wish has ever been turned away or made to wait.
On the left hand side of our Wish Wall, you can see pictures of all the pending wishes. Of the wishes that are pending, it is important to us that these children are not waiting on us. When they are ready for their wish, the Wish Department is ready to make it happen! Like Emily, age 17, who wishes to go on a tropical beach vacation with her family! She has decided not to book her wish yet due to COVID restrictions and has been very busy volunteering with TRC in the meantime. Zachary, age 5, is also waiting to decide on his wish until he is done with treatment. This gives him something to look forward and dream about during difficult days at the hospital.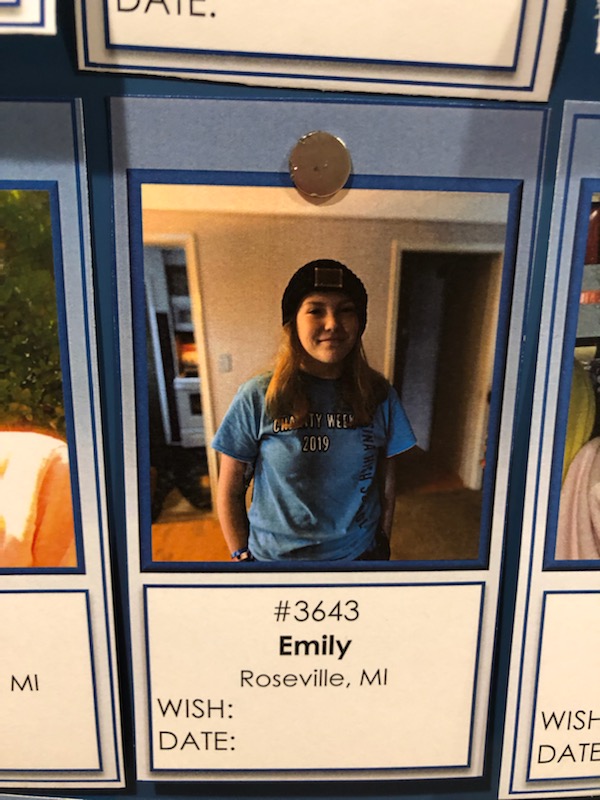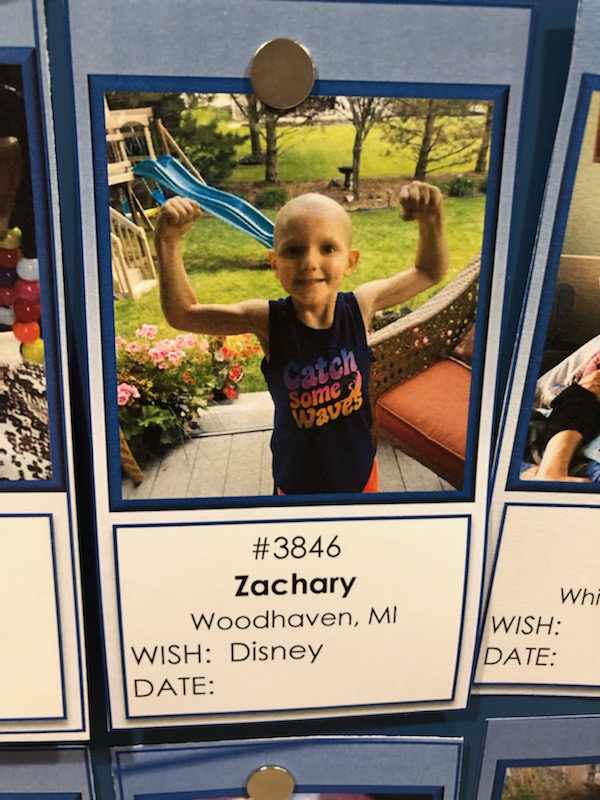 In the center of the Wish Wall, you can see pictures of all the kiddos that have their wishes booked. Lawson, age 4, is going to Disney World right after Christmas! He is so excited to meet his friend Mickey Mouse.  Carson, age 5 is also going to Disney World in May of 2022 and can't wait to pose with superheroes at Universal Studios.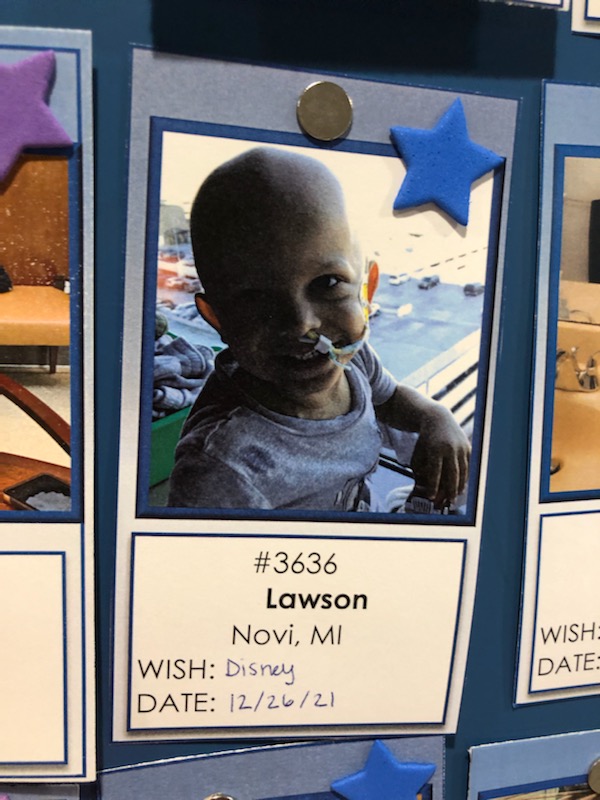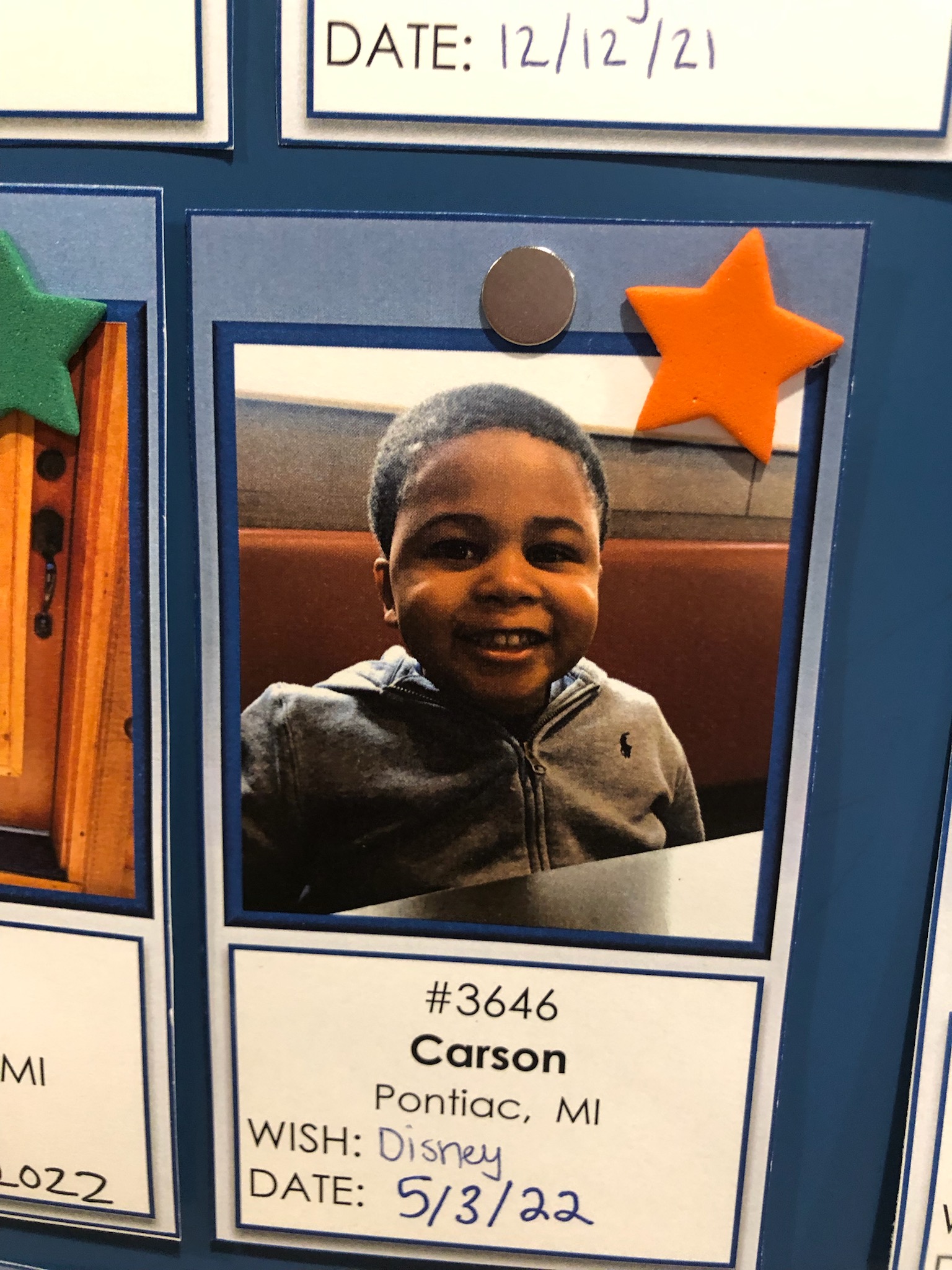 On the right hand side, you can see pictures of all the wish children who have received a wish since January of this year! Ashley was finally able to go to Disney World this past month. Side effects from her treatment made it difficult to walk and her muscles were weak.  She eventually lost the ability to walk and put her wish on hold while she went through physical therapy. Four years later, she celebrated her wish with her family and was able to walk through every park at Disney World!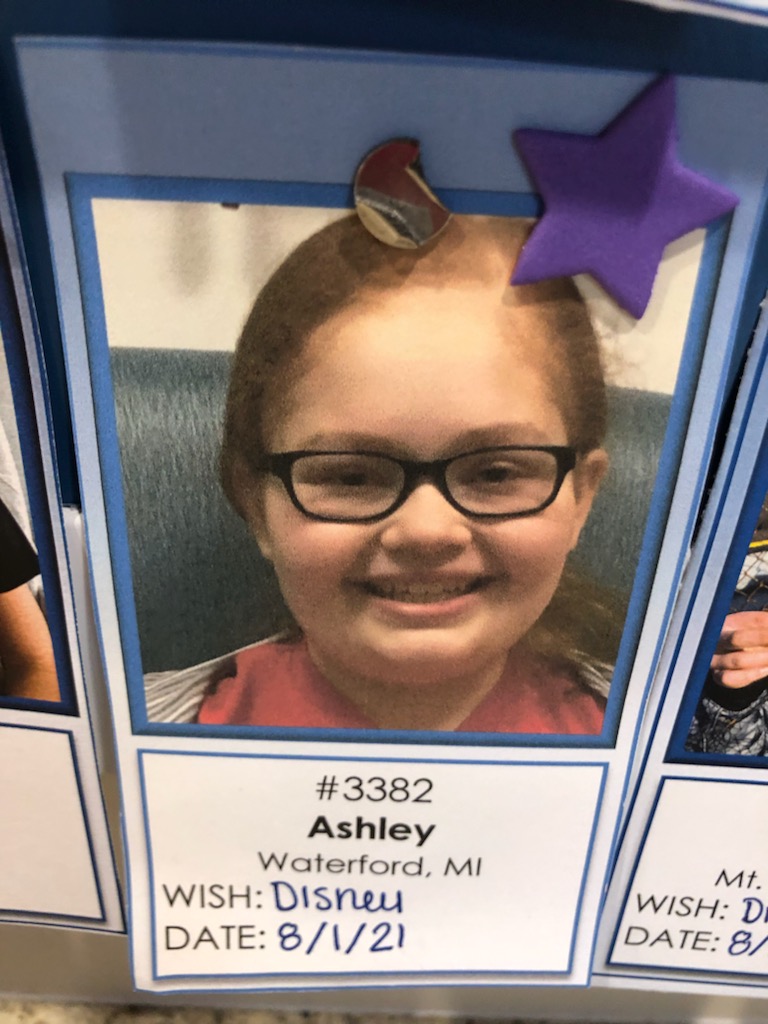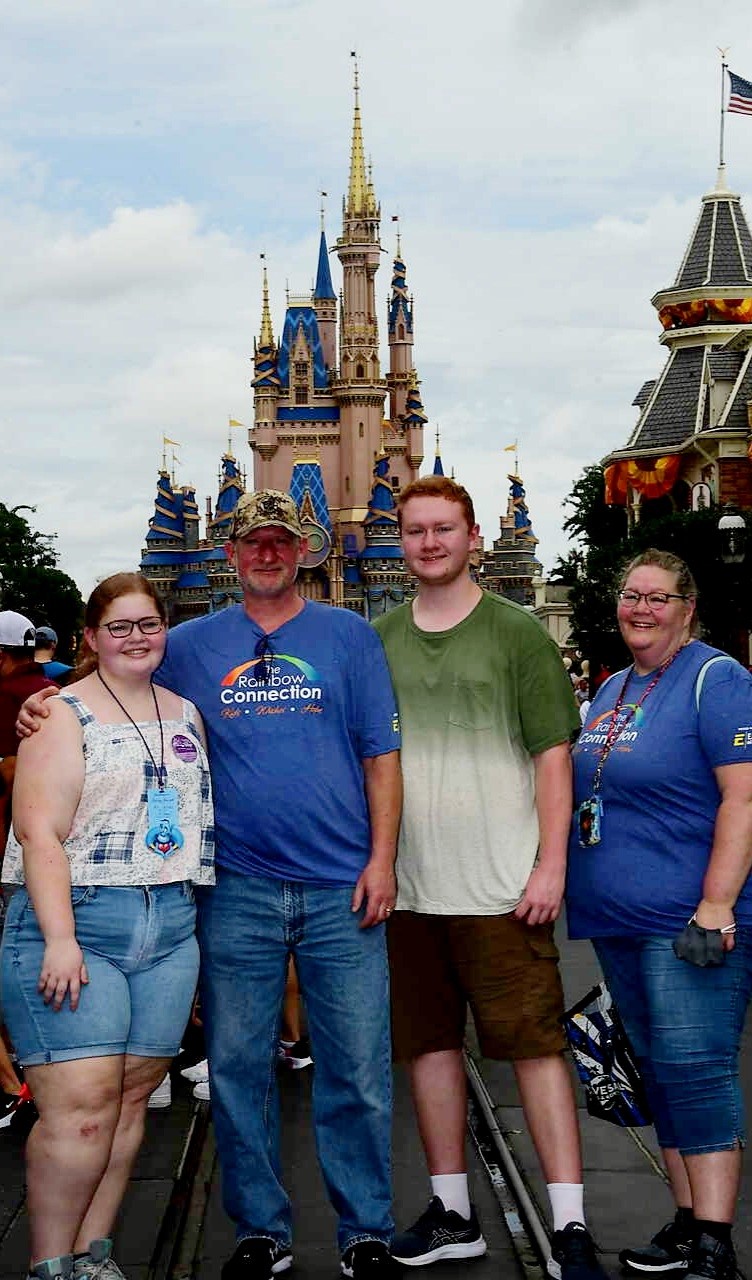 To see more wish stories and learn about TRC, follow us on Facebook @rainbowconnectionmichigan