Stephen's Canine Experience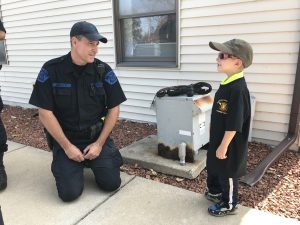 Stephen LOVES Police and Fire, but especially those that work with the K-9 unit.  Michigan State Police helped us show Stephen a fantastic time as they dedicated an entire day to "train" Stephen.
He spent the day training with troopers, running tracks for the dogs, rewarding the canines, and arresting the bad guys!  Stephen was even named an honorary  member of the MSP Canine Unit!
It was an unforgettable day for Stephen and  MSP troopers!