Virtual Enhancements Provide Laughter and Joy to TRC Wish Families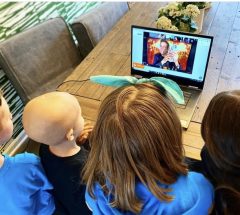 As the world continues to monitor the impact of the COVID-19, many of us have had to change our daily routines and activities. Although our wishes have been paused, we continue to serve our Wish Families!
The Rainbow Connection (TRC) staff is willing to do whatever it takes to keep our mission going! The Wish Department brings new opportunities for connection through Virtual Enhancements. This has included crafts, a magic show, kick-boxing, science experiments, and more! Wish Coordinator Tatiana says, "I enjoy spending time with and getting to see our wish kiddos. I hope the enhancements we offer provide a smile and some joy to their days. I hope wish families will continue to join us for more upcoming fun."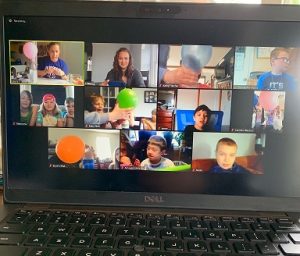 On Wednesday, Chemistry Teacher Laura McKelvey hosted a Science Virtual Enhancement for our wish families. 18 wish children attended and had a blast creating science experiments! A wish mom that attended the enhancement with her three kids says, "I just wanted to say a big THANK YOU for today's science class! Laura and Josh in particular really enjoyed it. This is the most engaged either of them has gotten with a Zoom class in a while. Thank you for all the work you guys are doing to put these together."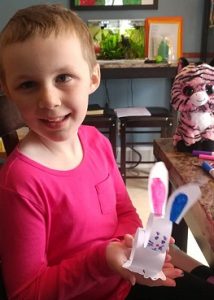 Coming up this week in Virtual Enhancements is a Mother's Day Craft with Wish Coordinator, Tatiana! Thank you to all the volunteers who have provided their compassion and expertise to make these experiences possible. We hope these activities will continue to bring joy to our wish children and their families and look forward to seeing even more smiling faces!