From the Wish Department: Behind the Scenes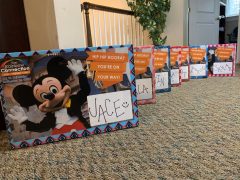 The Rainbow Connection office is bustling with excitement because more than 30 wish families will be travelling to Disney over the next month!  We want to take you behind the scenes to show you how our wish department prepares for these exciting moments.
First, TRC staff work closely with our Wish Families choosing dates, filling out required forms and securing travel arrangements.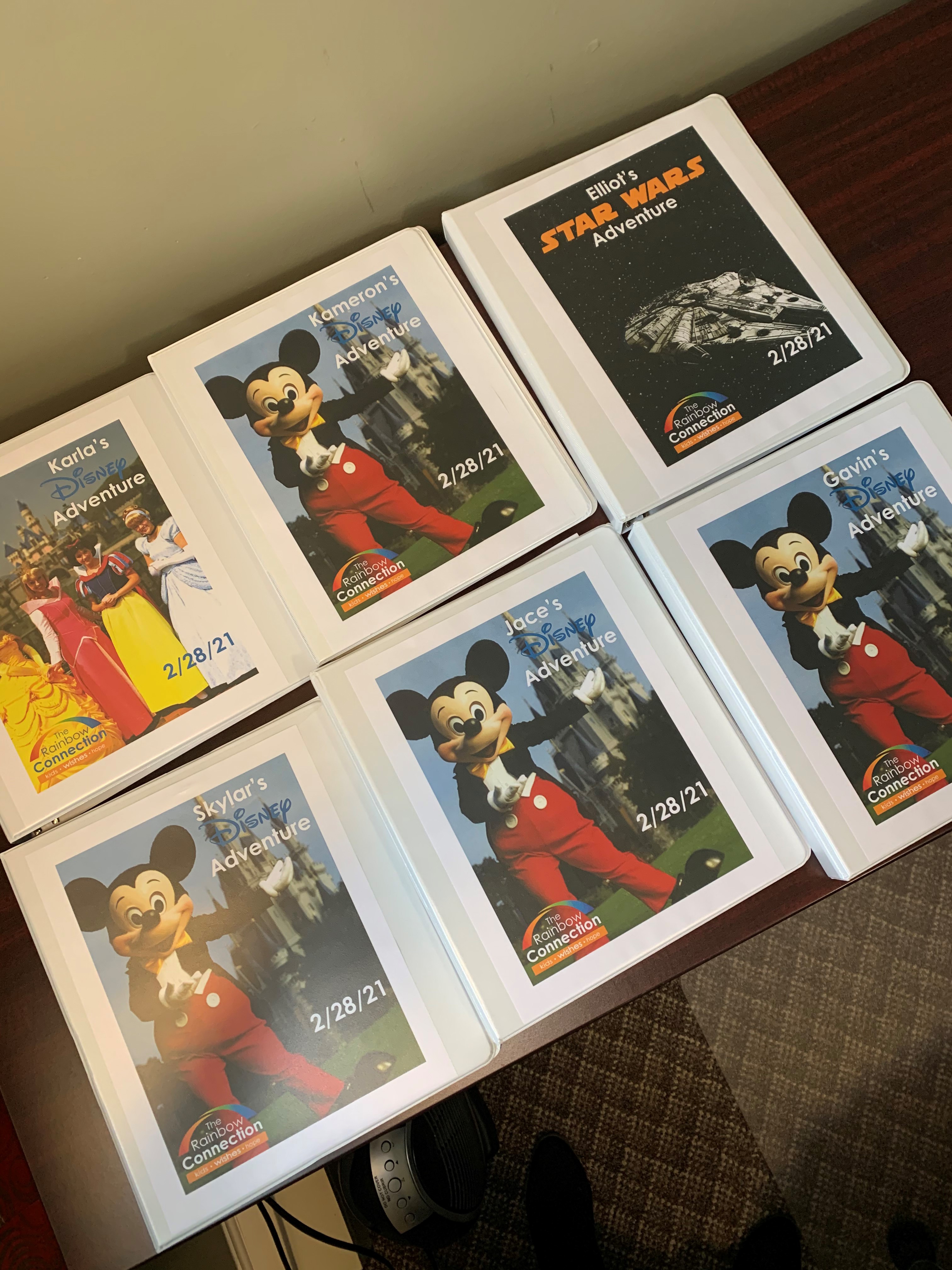 Approx. 1-2 weeks prior to the wish departure date, we assemble and distribute the Wish Delivery Packages. The Wish Delivery Package includes a personalized wish binder. This contains all the specific details for the wish including reservations, activities, contact lists, itineraries and more! Once they've had a chance to review it, their Wish Coordinator schedules a call to walk them through the details, answering any questions along the way. It's important that our families feel prepared and excited for their upcoming wish! Each package also contains travel details, a Rainbow Connection T-shirt for all family members, and fun surprises for the kids!
When a child's wish is to visit the theme parks in Florida, they stay at a magical place called Give Kids the World. This is an incredible resort located in central Florida that partners with The Rainbow Connection to provide Wish Families weeklong magical wish trips to children diagnosed with life-threatening medical conditions. Tickets to all of the local theme parks including Universal Studios, Islands of Adventure, Sea World, Magic Kingdom, Animal Kingdom, Hollywood Studios, Epcot Center and Legoland are provided. (www.gktw.org)
Each child's wish is made unique with experience tailored to their heart's desire. Perhapes they want a Mickey Mouse autograph, to meet their favorite princess or explore Harry Potter World. Whatever the wish, The Rainbow Connection makes sure that each child and their families have the opportunity to make lasting memories.
Make sure to follow us on Facebook @rainbowconnectionmichigan to see more wish stories and pictures over the next few months!