From Our Executive Director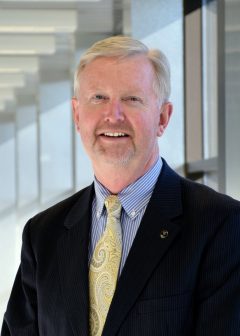 Well my first year at The Rainbow Connection (TRC) is quickly flying by!  After completing a banner year in 2017, (we granted the most wishes ever – 172), as well as updating our website, selling out the Celebration of Dreams event, purchasing new donor software, balancing our budget and connecting with more donors, TRC remains committed to our mission of "Making Dreams come true for Michigan children with life threatening medical conditions."  Our unique and compassionate organization helps families focus on something good and positive, giving them hope and lifting their spirits. As we prove time and time again, a dream come true strengthens a family and creates memories that will be cherished long into the future.
I am blessed to work with an amazing team of dedicated employees who work tirelessly to raise money and promote our efforts to make sure ALL of our wishes each year are granted.  The TRC Board of Directors are an active part of our mission and key to our success in making dreams come true. Finally, we live in a time when people are generous and thankful and demonstrate their gratitude through financial support of worthy causes.  We have gained support through the dedication of our mission and will work hard to maintain that trust by being transparent with all that we do. That is why we hold a Four out of Four Stars rating from Charity Navigator!
Every day when I come into my office I pass the Wish Board.  This is the board where each child's picture is placed with a description of their Wish.  Children who have yet to identify their wishes are on the left and those who have had their wish for the current year on the right. It is a reminder to me of the courage and strength each one of them possesses in order to get through a day. It is also a reminder that we still need help in raising the money that makes this all possible. With financial help from the community and individuals, this courage is rewarded with a dream come true. Will YOU help us?  Your donation, large or small, enables The Rainbow Connection to continue its mission of making dreams come true.
If you have healthy children, be thankful and hug them often.  If it's in your heart to support those that are not, please donate today at www.rainbowconnection.org or simply returned the enclosed envelope.  Is this the time right?  WILL YOU HELP US?
Thank you and stay tuned we have lots planned for 2018.  With your help, there are many more Wishes to be granted!
With great appreciation,
George