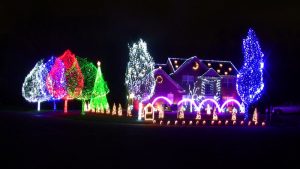 The Rainbow Connection needs your help at "Our Dancing Lights" in Auburn Hills!
 Kick off the holiday season with family, coworkers or friends! 
 We need your help with greeting visitors and monitoring traffic flow at this award-winning outdoor holiday light show.   
The show features more than 60,000 lights choreographed to holiday music. 
3111 Paramount Lane (near Tienken and Squirrel)
 Volunteers needed FRIDAY and SATURDAY 6pm-8pm or 8pm-10pm
November 30 and December 1           
December 7 and 8         
December 14 and 15     
Volunteers needed FRIDAY-MONDAY (Dec. 21-24)6pm-8pm or 8pm-11pm
December 21, 22, 23 and 24 
To volunteer for any of these time slots, please call Karen at 248-601-9474.